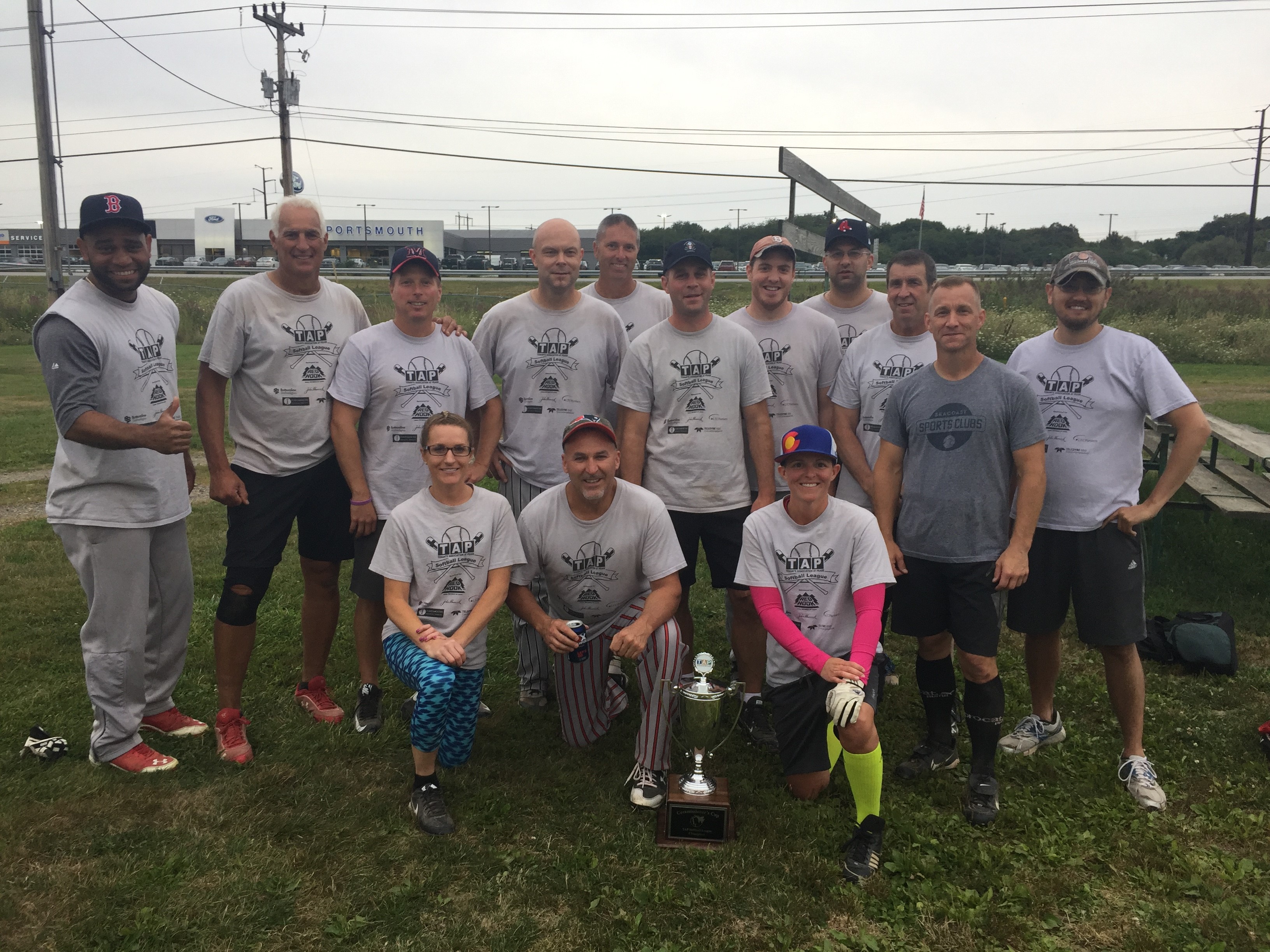 The TAP softball league was founded in 2009 and consisted of four teams. The league has expanded each year since and has reached a maximum of 16 teams and consists of businesses that are members of the Tenants Association at Pease and are located on the Pease Tradeport. The league offers many attractive features:
Regular Season – 12-15 games (Depending on number of teams)
Regular Season runs from May through August
Playoffs are in August / September
2017 Season
Congratulations to State!
2017 TAP Softball League Champions!
Past Champions
2017 – State
2016 – The Pitbulls
2015 – Teledyne D.G. O'Brien
2014 – Teledyne D.G. O'Brien
2013 – Teledyne D.G. O'Brien
2012 – Passport Center
2011 – Passport Center
2010 – John Hancock
2009 – Newmarket
Directions to Clough Field in Portsmouth
From the Portsmouth Traffic circle:
US 1 S exit off of the traffic circle
Left onto Greenleaf Ave.
Slight left onto US 1 N
First right on South Street
Right onto Clough Drive (field is on the right)
Contact Information
For more information contact Tristan Donovan at softball@tenantsassociationatpease.org